OUR TABLE BUTTERS
In order to satisfy all our national and international customers, we propose several products designed and packed to suit different markets.
Wherever you are located, whatever your business activity (hyper/ super markets, non domestic catering, etc.), we can offer the right product that fits your expectations and requirements.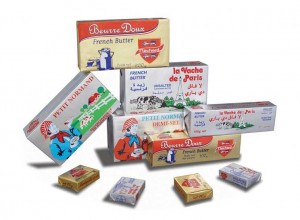 TRADITIONAL BUTTER
Portions : 250g, 200g
Molded : 500g
Roll : 250g
Finger : 100g
Micro portions : 10g
BUTTER ROLL WITH SALT CRYSTALS OF GUÉRANDE
SPREADABLE BUTTER
Portions : 250g
Plastic trays : 250g
LIGHT BUTTER
Portions : 250g
Plastic trays : 250g
OUR BLENDS
Fléchard produces a variety of "Dairy Blend" for traditional consumption. Our blends are made exclusively from butters and vegetable fats. This product is an outstanding compromise between butter and margarine. The taste is very similar to traditional butter with a competitive price.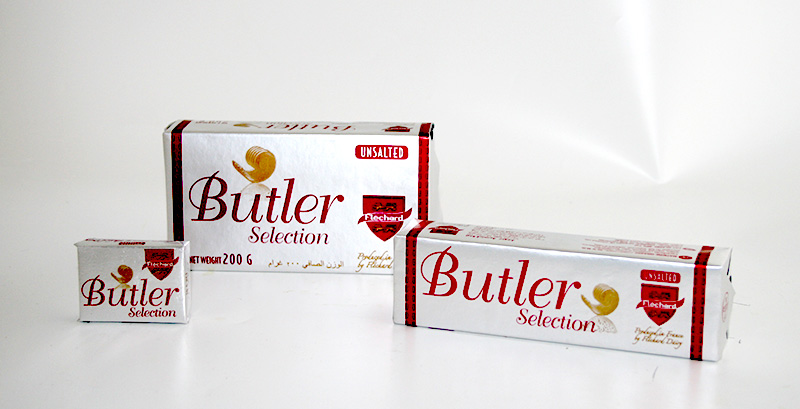 Portions : 200g
Finger : 100g
Micro portions : 10g